Bieber-mania dazzles KC fans.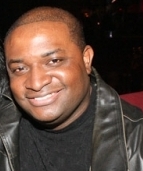 Mass Appeal Wire Reports
KANSAS CITY, Mo. — "Is it too late now to say sorry?" Pop star Justin Bieber had the ladies, both young and old, coming out in droves to watch him perform live in his highly-anticipated 'Purpose Tour' concert Wednesday night at Kansas City's Sprint Center. The 22-year-old "Love Yourself" singer cancelled his meet and greet session because he was reportedly sick and tired of being ambushed by overzealous fans. "It was really depressing because you had a once-in-a-lifetime opportunity, but now it`s taken away," said Sophia Cherafat, who had meet and greet tickets.
Justin Bieber tweets 'love Kansas City'; Beliebers share excitement for show – Kansas City Star (blog) https://t.co/RDq1ggWBP5

— Justin Bieber (@JustiBieber36) April 7, 2016
The meet and greet disappointment, however, didn't stop the ladies from toting homemade signs to show Mr. Bieber some love. "I think he`s amazing! And really attractive, and he has such a good voice," said 9-year-old Penelope Tatum.
There were also a handful of disinterested dads and un-enthusiastic big brothers in attendance. "He`s a good singer, I can say that," said Jayden McConnell, who brought his sisters to the show. "But not my kind of music to listen to though."
Justin fell on stage while singing "Sorry."
But he didn't suffer any major injuries.
Are you a big fan?
Share your thoughts below.