Empire gets shook by murder-suicide.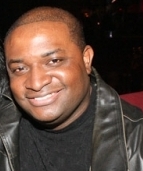 Mass Appeal Wire Reports
NEW YORK — Sometimes it's easier to kill two birds with one stone. Following her relentless manipulation of the Lyon family business, villainous Camilla (supermodel Naomi Campbell) appears to no longer occupy the managing chair of Empire's board of directors. That's because she may be dead. On Wednesday's episode titled "A Rose By Any Other Name," Camilla killed her billionaire wife — Mimi Whiteman (Marisa Tomei) — then appeared to take her own life with a little motivational help from Lucious Lyon (Terrence Howard) who conveniently witnessed the crime.
It takes more than poison to kill me…. #Empire

— Naomi Campbell (@NaomiCampbell) April 7, 2016
The alleged murder-suicide comes on the heels of Camilla's surprise acquisition of Empire which culminated with Hakeem Lyon's promotion to CEO, much to the chagrin of Lucious and Cookie Lyon (Taraji P. Henson). Hakeem, however, showed his appreciation by recording himself having sex with Camilla before sending the porno to Mimi who sold her shares of Empire stock in retaliation.
Hakeem (Bryshere Y. Gray) apparently came to his senses, realizing that Camilla was out to destroy his family so, at the suggestion of Cookie, he set her up. Speaking of destroy, Camilla poisoned Mimi's drink then tried to stage her death as a suicide in the bathtub.
Just when Camilla thought she was getting away with murder, Lucious walked in and pointed a gun in her face — urging her to kill herself or spend the rest of her life in prison. Camilla chose the former by drinking the deadly poison that was used to murder Mimi.
But did she swallow?
Is she still alive?
Share your thoughts below.