KCK men get 'Hard 25' for robberies.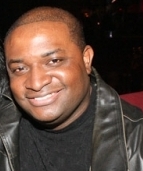 Mass Appeal Wire Reports
KANSAS CITY, Kan. — Cecil Meggerson and Dyron King, both recently convicted in a string of armed robberies in addition to the shooting of Wyandotte County Sheriff's Deputy Scott Wood in March 2015, received what we in the hood call the "Hard 25" on Thursday which equates to life in prison without eligibility for parole until after a quarter of a century has passed. Even if they're up for parole in 25 years, they'll still have to serve another 37 ½ years behind bars for the robberies. Meggerson and King were both found guilty of attempted capital murder by a Wyandotte County jury back in February. Meggerson, 36, was found guilty on 9 of 10 charges. King, 25, was found guilty on 9 out of 11 charges.
The jury finds Dyron King and Cecil Meggerson guilty in the attempted murder of Wyandotte County deputy Scott Wood.

— Cynthia Newsome (@CynthiaNewsome) February 5, 2016
Deputy Wood, who was shot seven times during the burglary at 7-Eleven, testified during the trial and again during sentencing. He's expected to make a full recovery. Wood's wife even took the stand where she tearfully testified how her husband's shooting has affected their family.
Do you think the sentence is fair?
Share your thoughts below.