American Idol crowns its last.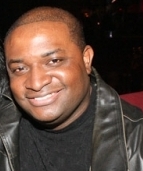 Mass Appeal Wire Reports
LOS ANGELES — American Idol crowned its 15th and final winner on Thursday (April 7) and nobody gave a damn. Longtime host Ryan Seacrest announced Mississippi native Trent Harmon the victor of Fox's once popular talent competition. The 25-year-old country singer beat out 22-year-old R&B songstress La'Porsha Renae — a struggling single mother who overcame domestic abuse to achieve stardom. Renae is also from Mississippi. After hearing his name called, a tearful Harmon tumbled to the stage before rising up to pay respect to his opponent.
Trent Harmon crowned in blowout #AmericanIdol series finale https://t.co/RPXMbcvq9e pic.twitter.com/fClbCfEEeg

— TV Guide (@TVGuide) April 8, 2016
"I know that I have a God-given ability, but I didn't want to take it for granted," said Harmon. "I wanted to work so, so hard, and [Renae] pushed me to do it." Prior to trying out for Idol, Harmon waited tables at his family's restaurant. His stage presence coupled with pliable vocals won over voters.
With the victory, Harmon received a recording contract with 19/Big Machine Records. Renae got a record deal too. Like Harmon, she'll also join the Universal Music Group family — signing with 19/Big Machine/Motown Records, in partnership with Big Machine.
After a remarkable 15-year run, let's close the book on Idol.
It was a great ride (sort of).