Former KU football player found dead.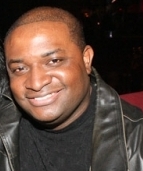 Mass Appeal Wire Reports
MARIES COUNTY, Mo. — Former Kansas University football player Brandon Bourbon was found dead in his van Friday afternoon (April 8) less than a week after he was reported missing. According to Maries County Sheriff Chris Heitman, Brandon was found unresponsive with a gunshot wound around 2 p.m. at a secluded riverfront property near Route AA near Vienna, Mo. After conducting an investigation, the Sheriff's Office concluded Brandon, 24, committed suicide.
Former Kansas RB Brandon Bourbon has been missing for 6 days. Please RT to raise awareness: https://t.co/hvilI6zMoh pic.twitter.com/jFPNJlMkbi

— Coach Harbaugh (@CoachJim4UM) April 8, 2016
After he failed to show up for church last week, Brandon's family filed a missing person report. Brandon played runningback for the Kansas Jayhawks for 3 years before transferring to Washburn following the 2014 season. KU head football coach David Beaty released this statement:
"Our hearts are broken to hear the news of the passing of Brandon Bourbon. Brandon was a wonderful teammate and friend. He was a tireless worker both on the field and in the classroom and was a constant source of inspiration within our program. The entire Jayhawk family cared very deeply for him and he will always be in our hearts. Our thoughts and prayers are with Brandon's family and friends."
Brandon posted a weird video on Facebook prior to his death.
Watch his message. Share your thoughts.