'That's So Raven' star flippin' out.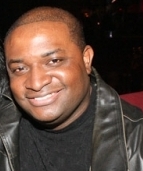 Mass Appeal Wire Reports
LOS ANGELES — We may have reached the point where it's time to provide counseling to Disney stars once they've attained adulthood. Donning a jacked-up turquoise hairdo, once-beloved "That's So Raven" star Orlando Brown concocted an eerie music video called "Fuck My Fame!" — a production so lame it raises serious questions about the state of his mental health. Orlando, who played good boy Eddie Thomas on the popular Disney show, cusses out TMZ then appears to inject himself with heroin during the opening sequence.
Tweaked Out Orlando Brown Talks Raven Symone "Abortion," His Arrest For Meth, And More https://t.co/PyI26Bug1L pic.twitter.com/dFpHojUaHr

— Bossip (@Bossip) March 14, 2016
The video also features dispiriting clips of Orlando smoking marijuana, guzzling alcohol and robbing a convenience store. As for the lyrics? Orlando calls himself the protégé of Golden Globe winner George Clooney. He even declares he's running for president because he just purchased an elephant.
Not sure what's wrong with Orlando but he's had multiple run-ins with the law. He was arrested earlier this year on suspicion of battery, drug possession and resisting arrest. The "Fuck My Fame" video is merely the tip of the iceberg. Orlando has major issues and needs help.
Watch the video. Share your thoughts.