Caitlyn Jenner faking orgasms?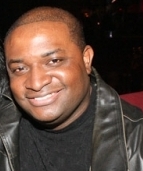 Mass Appeal Wire Reports
LOS ANGELES — Transgender superstar Caitlyn Jenner is already finding out what it takes to be a woman and that includes faking orgasms. In an upcoming episode of "I Am Cait," the Olympic gold medalist provided an insider's view of a gender-free orgasm class she took with her posse of bubbly transvestites. The class starts with the ladies pretending they're in an orgy, which means a quartet of people or more. We're also given a glimpse of Caitlyn's orgasm face.
Get the #IAmCait recap from last night's episode featuring @KrisJenner: https://t.co/gH5jA5y8dA ? pic.twitter.com/kOmhY8c3Nr

— I Am Cait (@IAmCait) April 11, 2016
"Trans people are shy of their bodies," said Kate Bornstein who stars on the show. "Nobody takes our hand and says, 'Look, here's a good way to have fun with the body you've got."' Can't lie. Watching Caitlyn, 66, and her friends moan while sprawled out on the canvas is a little awkward to say the least.
Watch the video. Share your thoughts.