Snoop Dogg cusses out the Terminator.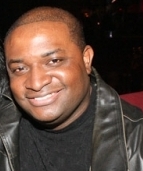 Mass Appeal Wire Reports
LOS ANGELES — A ticked off Snoop Dogg absolutely unloaded on former California Governor Arnold Schwarzenegger on Monday night, calling the Terminator a "punk motherfucker" and a "racist piece of shit" in a video that's gone viral. He also called Arnold a "bitch" and a "nigga." The Doggfather's profanity-laced tirade comes on the heels of Arnold's controversial decision to release convicted manslaughter felon Esteban Nunez from prison 10 years early.
It was one of Arnold's last acts as governor.
.@SnoopDogg thinks Arnold @Schwarzenegger is a 'racist piece of s–t' https://t.co/uT5wrQ6bgU pic.twitter.com/Jq6e8q1lsG

— New York Daily News (@NYDailyNews) April 12, 2016
Here's where cronyism comes into play. Esteban is the son of former California State Assembly speaker Fabian Nunez, a good friend of Arnold. So, why is Snoop pissed? Because, in 2005, Arnold refused to waive the execution of Snoop's good friend Stanley "Tookie" Williams — the infamous squad leader of the Crips who died by lethal injection in San Quentin Prison.
Snoop is seeking revenge. "I can't wait to catch you, … I'm going to confront you," he said. "I hope he running with [Donald] Trump so we can knock both of you … off at the same time."
Does Snoop have a legit beef?
Is the Terminator really racist?
Watch the video. Share your thoughts.