Jason Whitlock lambasted Kobe.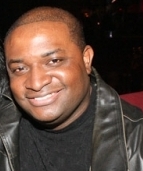 Mass Appeal Wire Reports
LOS ANGELES — Count corpulent Fox sportswriter Jason Whitlock among those unimpressed with Kobe Bryant's Hall of Fame career. During Thursday's special appearance on Colin Cowherd's daytime sports talk show titled "The Herd," Whitlock went postal on Kobe's legacy — saying the Black Mamba's "narcissism and selfishness" destroyed the Lakers franchise. "The Lakers are a laughingstock and just had the most embarrassing season we've pretty much ever seen an NBA team have," Whitlock ranted. "And Jack Nicholson and everybody's sitting at courtside celebrating this, standing ovation, and then we're heaping on more fraudulence to the night."
"His narcissism and selfishness destroyed a franchise." – @WhitlockJason reflects on Kobe's final game. #TheHerdhttps://t.co/ZCHGzDIoKi

— Herd w/Colin Cowherd (@TheHerd) April 14, 2016
Whitlock, who used to work for the Kansas City Star, disagreed with Magic Johnson's assessment that Kobe is the greatest Laker of all time. "No he's not and Magic knows it," said Whitlock. "Magic and Kareem are the greatest Lakers." Whitlock also called Kobe's last game "hot garbage" — a contest in which Kobe scored 60 meaningless points.
Whitlock even accused Kobe of running Shaq and Phil Jackson out of town.
Do you agree with him?
Share your thoughts below.