Monica Lewinsky thought suicide.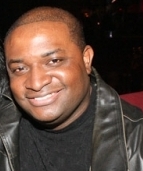 Mass Appeal Wire Reports
WASHINGTON — Remember the stained blue dress? Monica Lewinsky, the infamous White House intern who's become the butt of every oral sex joke, spoke with The Guardian about her sex scandal two decades ago with former President Bill Clinton. Her amazing interview was published in Jon Ronson's "So You've Been Publicly Shamed" column on Saturday. Needless to say, Monica's alleged interaction with President Clinton's penis has been a tough act to swallow (no pun intended).
"I felt like every layer of my skin and my identity were ripped off of me in '98 and '99," said Monica, 42. "You feel incredibly raw and frightened. But I also feel like the shame sticks to you like tar."
Watch @MonicaLewinsky and @jonronson have a candid discussion about social media and public shaming. https://t.co/p0Kgd3RIYK

— VANITY FAIR (@VanityFair) April 16, 2016
After suffering through years of public shaming both online and in person, Monica has come out swinging as an anti-bullying advocate. "People who cut are trying to localise (sic) their pain. I think with bullying, people are suffering for myriad reasons and are projecting it," she said.
"Instead of cutting themselves, they're cutting someone else."
Monica also discussed how she came "very close" to committing suicide. She even thought about what method she'd use. "Overnight, I went from being a completely private figure to a publicly humiliated one worldwide," she explained.
"Granted, it was before social media, but people could still comment online, email stories, and, of course, email cruel jokes. I was branded as a tramp, tart, slut, whore, bimbo, and, of course, 'that woman'. It was easy to forget that 'that woman' was dimensional, had a soul, and was once unbroken."
Monica gives motivational talks on Facebook and at business conferences.
Are you glad to see her turn things around?
Share your thoughts below.