Is Jennifer Aniston the most beautiful?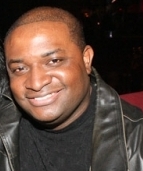 Mass Appeal Wire Reports
NEW YORK — Jennifer Aniston is obviously hotter than fish grease, especially for a woman her age. But, is she the hottest chick on the planet? Yes she is, according to officials at People Magazine who named the 47-year-old actress the "World's Most Beautiful Woman" for the second time. Jennifer also received the accolade in 2004. Sandra Bullock, 51, won it last year. After hearing about the honor, Jennifer declared herself "very, very flattered" before revealing a small beauty secret.
People Magazine has named Jennifer Aniston its "World's Most Beautiful Woman" of 2016. https://t.co/fJBlJWDium

— NBCWashington (@nbcwashington) April 20, 2016
"It's funny, it's a really quick transition from not a care and now all of a sudden, we've got to really be mindful of what we put inside our bodies," said Jennifer who admits she feels most beautiful after a workout. "And how we sleep and take care of ourselves. You can get away with a lot in your 20s."
Do you agree with People Magazine's choice?
Is Jennifer the world's finest?
Share your thoughts below.