Purple Rain star Prince dead at 57.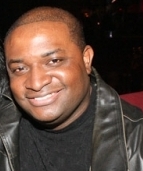 Mass Appeal Wire Reports
PAISLEY PARK — Doves are crying today. In a shocking development, Grammy-winning artist Prince passed away on Thursday (April 21) roughly one week after being hospitalized for the flu after his plane was forced to make an emergency landing in Moline, Ill. He was 57. According to Carver County Sheriff Jim Olson, Prince was found unresponsive in an elevator inside his Paisley Park home and studio in Minneapolis. Medical personnel tried CPR but those attempts failed. He was pronounced dead around 10:00 AM. Coincidentally, Prince's protégé, Vanity, died a few weeks ago.
Music icon Prince dead at 57: Here's what we know https://t.co/b7ayGYczcn @JeanCasarezCNN reports. https://t.co/8c3WXSEzzK

— OutFrontCNN (@OutFrontCNN) April 21, 2016
Considered by many to be the most iconic entertainer in music history, Prince's highly decorated career hit fever pitch during the introduction of his "Purple Rain" album in 1984 which was released in conjunction with the motion picture under the same moniker.
"Purple Rain," by the way, was Prince's first No. 1 album on the Billboard 200 — earning the singer two Grammy Awards and an Oscar. "Purple Rain" also beat out Michael Jackson's "Thriller" for Favorite Pop/Rock Album at the 1985 American Music Awards, sparking debates over which artist was better.
Coroners did an autopsy on Prince but couldn't find a cause of death.
His remains were cremated.
Share your thoughts below.