Will and Margot team up again.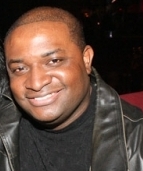 Mass Appeal Wire Reports
LOS ANGELES — After displaying flawless chemistry as con artists in Glenn Ficarra's "Focus," Will Smith and Margot Robbie are reunited on the big screen in David Ayer's "Suicide Squad" — a DC Comics film scheduled for release this summer. Known best for starring in heroic roles (Independence Day, Hancock, Men In Black, Bad Boys), Will has decided to mix things up. Rather than emulate a good guy, the 47-year-old actor will portray Deadshot — the adversary of Batman. Margot, 25, will play Harley Quinn, also Batman's enemy.
Suicide Squad/Friends opening credits mashup to brighten your dayhttps://t.co/ufDAPXqAtR

— Film Hype (@FilmHyp) April 19, 2016
Within the DC Universe, Deadshot is a hired assassin with a complete disregard for human life. He's a cocky criminal who regularly boasts about never missing his targets. Playing a gun-toting hitman is certainly a new experience for Will. Why is he doing it?
"I guess I like the concept of dubious morals. I always liked to play in that area," Will explained during a recent press conference. "With Suicide Squad, we just started on that. I think I haven't explored the psychology enough of Deadshot, somebody who could take money to kill people; how he justifies that for himself."
Harley Quinn, by the way, is infatuated with the Joker. So don't expect to see any steamy love scenes involving Will and Margot. There will be lots of gun smoke though. "Suicide Squad" hits theaters August 5.
Share your thoughts below.