Amber Rose gettin' love everywhere.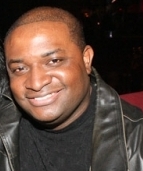 Mass Appeal Wire Reports
LOS ANGELES — Amber Rose is all about family bonding these days. Well, sort of. Despite her hot and heavy exoticism with NBA star Terrence Ross, the big booty model spent the weekend chillin' with ex-hubby Wiz Khalifa and their 3-year-old son Sebastian, and she posted a nice family pic on Instagram with the caption: "Family day with Pumpkin! Happy Birthday @babyheeman thx for having us @huzizle_1! Sebastian's facial expression is so funny ? We all weren't prepared for this picture Lol#CoParenting #DoitforYourBaby." The birthday shout-out went to the son of one of their friends.
Amber Rose & Wiz Khalifa cuddle with their son Sebastian during fun family weekend https://t.co/Zuj3sR36Ac

— HollywoodLife (@HollywoodLife) April 26, 2016
The Instagram pic shows Sebastian on Wiz's shoulders and his arm wrapped around Amber. Not sure what to make of the photo, though. A few days ago, Amber and Terrence shot a racy video of themselves making out then posted the footage to Snapchat!
Now she's doing a complete 180 by posting family pics on Instagram.
Very confusing, huh?
That said, are you glad to see Amber and Wiz getting along for the baby?
Share your thoughts below.