Obama cuts deficit one trillion dollars?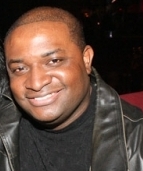 Mass Appeal Wire Reports
WASHINGTON — A recent Bloomberg Politics Poll found that 73% of the public believed the national deficit increased under President Barack Obama's watch. Congressional Republicans, Tea Party members and Conservatives also agreed that Obama and rival Democrats weren't doing enough address the "out of control" deficit. Turns out everybody might be wrong. According to Steve Benen's report on NBC,  the deficit has shrunk by a whopping $1 trillion during the Obama era which, if true, would make the Commander-in-Chief the first ever to do so. Again, we're talking deficit not debt. Big difference.
Looking at percentages as it relates to the U.S. economy, the deficit has been chopped down to roughly 2.5%, well below the average for the past half-century and down from 9.8% when Obama originally took office. Strong growth in individual tax collection played a major role in slicing the deficit.
.@tedcruz: "If you look at the national debt – it's gone from $10T to $19T in just 7 years, Obama's presidency." pic.twitter.com/Gfdo1tEKs2

— Fox News (@FoxNews) April 25, 2016
For the fiscal year that concluded last September, the shortfall was $439 billion which equates to a decrease of 9%, or $44 billion, from last year. The deficit is also the lowest of Obama's presidency and the smallest since 2007 (in both dollar terms and as a percentage of gross domestic product).
White House Correspondents' Dinner: President Obama delivered an epic stand-up performance over the weekend at his 8th and final White House Correspondents' Dinner. During his opening remarks, the Comedian-in-Chief apologized to the audience for being late on CPT time which, according to him, is an acronym that stands for "jokes that white people should not make." The president is also looking forward to making "some serious Tubmans" next year when he's out of office.
Watch Obama's standup. Share your thoughts below.