JaMarcus Russell begs NFL owners.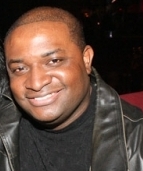 Mass Appeal Wire Reports
LOS ANGELES — Former Oakland Raiders quarterback JaMarcus Russell, arguably the biggest bust in NFL history, is so desperate to get back into the league he's willing to play for free if given another chance. The former No. 1 overall pick in the 2007 NFL Draft hasn't played since 2009. Russell, 30, was released by the team that drafted him, the Raiders, in 2010. "God makes things happen for a reason," Russell said in a video for Sports Illustrated. "Who's to say? You might see me back. You never know, man. You never know. … Whatever it is — I can be a water boy and work my way into a scout team. It doesn't matter. I'll go play for free."
Nine years after being the No. 1 pick, JaMarcus Russell doesn't ask for sympathy. Premieres 4/26 from @SI_Films.https://t.co/oJVjocBpHL

— Sports Illustrated (@SInow) April 25, 2016
Russell, who struggled with weight issues, compiled a 7-18 record while completing 52.1 percent of his passes for 18 touchdowns and 23 interceptions. He finished with a terrible 65.2 passer rating. Russell has sent letters to several NFL teams, begging for an opportunity. So far, there's been no takers.
"I am willing to lead the scout team for free for one year just to get experience in your system," Russell wrote in a letter to Dallas Cowboys owner Jerry Jones. "I know that my name does not carry much weight in the NFL right now, but I am more than the image that others have bestowed on me. I've been labeled as a bust, I have been labeled as lazy and I have been the targets of many insults by the media."
"The blame for any negative press that I've received rested squarely on my shoulders," Russell added. "My tribulations have humbled me. I am a better man because of my struggles, and I simply desire an opportunity [to] redeem myself. I do not want my legacy to be a trail of unfulfilled dreams and missed opportunities."
Does Russell deserve another chance?
Share your thoughts below.