Are Salvy's antics gettin' a little old?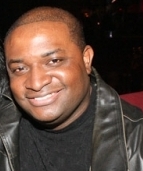 Mass Appeal Wire Reports
KANSAS CITY — There's no question Kansas City Royals catcher Salvy Perez has evolved into a fan favorite with his signature Gatorade splashes and ill-advised clubhouse videos. Salvy is a mischievous kid trapped inside a grown man's body. Everybody knows that. But he appears to be losing popularity with his teammates. In other words… if things aren't rectified soon, the impeccable chemistry that carried the once downtrodden Royals to an improbable World Series title will be flushed down the toilet.
Was there tension between Salvador Perez and Wade Davis after the game? https://t.co/IlbwQACQrP pic.twitter.com/iq2RKmkggA

— Royals Review (@royalsreview) April 23, 2016
During the first few weeks of the season, Salvy has already managed to agitate starting pitchers Yordano Ventura, Ian Kennedy and Edinson Volquez over disagreements with pitch selection. Salvy was also involved in a highly-publicized confrontation with All-Star closer Wade Davis following a victory.
Both players had to be separated by teammate Kendrys Morales.
Oh, there's more.
During their postgame interviews, Eric Hosmer and Mike Moustakas were caught on camera on separate occasions urging Salvy to lay off the Gatorade splashes. Then there's Lorenzo Cain who's expressed his displeasure with Salvy recording private moments in the clubhouse.
Money (or lack thereof) may also be a factor.
If you recall… last season, Cain was named team MVP and Salvy won World Series MVP. But it was Salvy who inked a lucrative contract extension, not Cain who's off to a terrible start. Again, something's not right inside the Royals' clubhouse and Salvy's childish behavior may have something to do with it.
Even though he probably means well, is it time for Salvy to tone it down?
Share your thoughts below.