First Lady kicks off college signing day.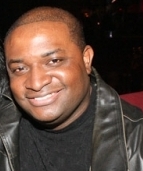 Mass Appeal Wire Reports
NEW YORK — She's got rhythm. First Lady Michelle Obama reeled in a flock of east coast celebs, including actress Julianna Margulies and rap artist Common, to celebrate the 3rd Annual College Signing Day on Tuesday in New York. Donning a black Princeton T-shirt, Mrs. Obama saluted nearly 5,000 Big Apple high-school students who are headed to college. She even danced on stage to the tune of a hyped hip hop beat after offering some sound advice.
Happy 3rd annual #CollegeSigningDay! @FLOTUS spoke with @taylortrudon about the event's significance. https://t.co/tDzSfwZION

— MTV News (@MTVNews) April 27, 2016
"We are so proud of everything you've achieved, and we don't take the struggle for granted," Mrs. Obama told the teens assembled at the 369 Harlem Armory Center. "I am no different from you all. My parents didn't have money. I went to public school. We didn't have a whole lot of examples to follow."
"But I know that if I can do it, you can do it, too," she added.
Like her presidential hubby, the First Lady certainly understands what it takes to succeed at the collegiate level and beyond. A graduate of both Princeton University and Harvard Law School, Mrs. Obama spent the early part of her legal career working at the law firm Sidley Austin, where she met her soulmate — President Barack Obama.
SNL's Jay Pharoah and MTV joined Mrs. Obama to host the event.
Share your thoughts below.