Hayes charged with murder of NFL star.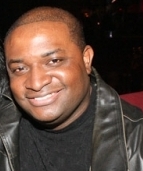 Mass Appeal Wire Reports
NEW ORLEANS — The grand jury has spoken. After listening to a witness testify on his behalf, Cardell Hayes was nailed with a charge of second-degree murder in the April 9th shooting death of former New Orleans Saints defensive end Will Smith. He's also facing a second-degree attempted murder charge involving the shooting of Smith's wife, Racquel. Hayes' bond was set at $1.75 million. The indictment was issued in the middle of a preliminary hearing on Thursday (April 28). After hearing the news, Hayes turned to his courtroom supporters and said, "Crazy, man."
#BREAKING Ex-Saints player Will Smith's alleged killer indicted on murder charge https://t.co/6yomFcgAbN

— USA TODAY (@USATODAY) April 28, 2016
Hayes' attorney, John Fuller, was visibly irritated over the indictment — accusing the district attorney's office of involving the grand jury without his knowledge. The DA's office, however, said that they notified Fuller of their intent to fulfill his petition to have Hayes corroborate before the grand jury.
Fuller says he hasn't accepted the summons.
Hayes and Smith got caught up in a high-speed road rage incident following a fender bender on Magazine Street in New Orleans. The entire ordeal was captured on surveillance video. Following a heated exchange, Smith was shot seven times in the back (8 times total).
His wife Racquel suffered two gunshot wounds in the leg.
Fuller says Hayes was not the aggressor despite the fact he shot Smith multiple times in the back.
Do you agree with the grand jury's decision?
Share your thoughts below.