Chiefs GM makes risky draft pick.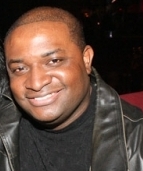 Mass Appeal Wire Reports
KANSAS CITY, Mo. — The Kansas City Chiefs are catching hell from fans and media after selecting troubled wideout Tyreek Hill in the 5th round of the NFL Draft on Saturday. Hill, if you recall, was dismissed by Oklahoma State less than two years ago after he allegedly choked and punched his pregnant girlfriend, putting her in the hospital. Hill is on probation until 2018. It's a gutsy move for an organization that was forced to cope with the 2012 murder-suicide involving deceased linebacker Jovan Belcher who killed the mother of his daughter before driving to Arrowhead Stadium where he took his own life in front of team officials.
When news of Hill's selection broke out, irate fans called into Sports Radio 810 to vent their disapproval. "Horrible situation… I just can't believe it," said one caller. "It's absurd!" 810 host Danny Clinkscale said. "Does he really have a right to have that opportunity?"
"And is it right for the Chief's to provide it?" Clinkscale asked.
Welcome to #ChiefsKingdom, Tyreek Hill!#ChiefsDraft pic.twitter.com/OdECxexVcN

— Kansas City Chiefs (@Chiefs) April 30, 2016
Prior to the draft, Chiefs chairman Clark Hunt issued a statement saying how much his organization values character above all else. As the player personnel exec in charge, Chiefs general manager John Dorsey is taking it on the chin while asking everybody to calm down and trust the process.
"I know that I would never put this community in any type of situation where it would not be good and we've done that," Dorsey said. "I would like to ask for you guys to just have a little bit of trust in us in this thing." Hmm… two things stand out with this pick.
One, the 22-year-old Hill was obviously very young when he committed the crime and the Chiefs are 100% convinced he's matured since then. It's one thing to do something stupid in your late teens and early twenties. It's absolutely inexcusable to make those same mistakes in your 30s and 40s.
And two, Hill is arguably the best returner in the draft. Kansas State head coach Bill Snyder once called him "the fastest man in the world." Keep in mind, Dorsey and head coach Andy Reid are football people — not counselors. Their job security relies on their ability to field the most talented team possible.
The unpopular selection of Hill figures to put De'Anthony Thomas' career in jeopardy. It's a risky acquisition but Reid and Dorsey have nothing to lose. If Hill screws up, they can always cut him.
Did Dorsey make a mistake in drafting Hill?
Does he deserve a second chance?
Share your thoughts below.