UFC star Rousey hits Venice Beach.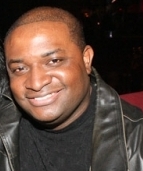 Mass Appeal Wire Reports
VENICE BEACH — She's back. Former UFC champ Ronda Rousey got a little sand in between her toes on Saturday after she brought her team to Venice Beach for a special training session aimed at taking back her crown. Looks like she stole a page from Rocky III. Ronda, if you recall, got her ass kicked by Holly Holm last November at UFC 193 in Melbourne, Australia. After suffering a wicked kick to the cranium, a concussed Ronda had to be admitted into the hospital shortly after the fight.
Awesome painting of @RondaRousey on Venice Beach in L. A today ? pic.twitter.com/xKZm4pS52T

— Saybre Eustice☀ (@saybsE) April 1, 2016
The loss was so devastating, the 29-year-old MMA star told talk show host Ellen DeGeneres she contemplated suicide. "Honestly, my thought, I was in the medical room and I was down in the corner, and I was like, 'What am I anymore if I'm not this?'" Ronda said.
"I was literally sitting there and thinking about killing myself, and that exact second I'm like, 'I'm nothing. What do I do anymore?' and 'No one gives a (expletive) about me anymore without this.'"
But, hey, that was then and this is now. Today, Ronda looks as mean and focused as ever. UFC president Dana White said she was in a "great place mentally, physically and emotionally."
Ronda appears to be back on track.
Do you see her reclaiming the UFC throne?
Share your thoughts below.