Former KU player faces rape charge.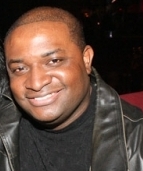 Mass Appeal Wire Reports
SANTA CLARA — On Monday, prosecutors at the Santa Clara County District Attorney's Office charged former San San Francisco 49er and Kansas University star Dana Stubblefield with the 2015 rape of a "developmentally delayed" woman. This comes on the heels of a nasty lawsuit filed against Kansas University over an alleged rape involving 20-year-old Daisy Tackett and a KU football player. According to court documents, Stubblefield, 45, contacted the then 31-year-old woman on a babysitting website.
After giving the woman a 20-minute job interview, Stubblefield sent her a text message asking her to return so he could pay her. When the woman arrived, the 6-foot-3, 310-pound Stubblefield picked the woman up and "carried her to a room and raped her, and forced her to 'orally copulate him.'"
NFL's Dana Stubblefield — Charged with Raping Disabled Woman https://t.co/V3macNBOSa

— TMZ Sports (@TMZ_Sports) May 2, 2016
After committing the crime, Stubblefield gave the victim $80 and sent her on her way. The woman went straight to the Morgan Hill Police Department and reported the rape. The 3-time Pro Bowler now faces felony charges of rape by force, rape of a victim incapable of giving consent, oral copulation by force, oral copulation with a person incapable of giving consent and false imprisonment.
Stubblefield has also been asked to submit to an AIDS test.
"This was a crime of violence against a vulnerable victim," Deputy District Attorney Tim McInerny said in a statement. "She was looking for a job and she was unconscionably assaulted." Stubblefield, who won Super Bowl XXIX with the 49ers in 1995, will receive a "substantial prison sentence" if convicted.
Stubblefield's attorney, Ken Rosenfeld, called the victim's claim a "money grab."
"Dana Stubblefield is being unfairly targeted due to his celebrity and wealth by someone with full motivation to lie," Rosenfeld said. "Mr. Stubblefield passed a lie-detector test with flying colors and will present a full, vigorous defense against these false allegations."
The alleged rape occurred on April 9, 2015.
Do you think Stubblefield did it?
Share your thoughts below.
Attorney for former #49ers player Dana Stubblefield says allegation of rape a "money grab." https://t.co/39abuohBiChttps://t.co/bW2p8x7ZwB

— NBC Bay Area (@nbcbayarea) May 3, 2016