D-Wade and Gabby the cuddly couple.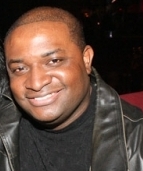 Blog King, Mass Appeal
MIAMI — Lovebirds Dwyane Wade and Gabrielle Union are approaching their two year wedding anniversary, thanks to their three sons. During a recent interview with Ocean Drive, the 'Being Mary Jane' actress admitted that the children were the "driving force" behind their decision to tie the knot. "D and I could have gone on for a long time as boyfriend and girlfriend," Gabby explained. "But the kids were the driving force in wanting us to be a legitimate, like, real—and I'm using my finger quotes—family in their eyes."
Actress #GabrielleUnion for Ocean Drive Magazine https://t.co/XPfef2sbe7 pic.twitter.com/2ijB4cMOPz

— TEAm Curtains (@TeamCurtains) May 3, 2016
Don't get it twisted. Dwyane, 34, and Gabby, 43, are very much in love. As a matter of fact, they're best friends. "If you have good, effective, honest communication, you can handle any issue or problem in a relationship. D is literally my best friend," Gabby said.
"We really, really enjoy spending time with each other more than anybody else. Well, with D, maybe I'm tied with LeBron! But I'm definitely his favorite female! If you have the chance to marry your best friend, I would highly recommend it."