Arsenio Hall suing Sinead O'Connor.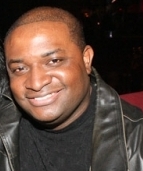 Mass Appeal Wire Reports
LOS ANGELES — I'm your pusherman? Veteran comic Arsenio Hall has filed a defamation lawsuit against Irish singer Sinead O'Connor over a series of comments she posted on Facebook accusing the 60-year-old talk show host of pulling a Bill Cosby by supplying Prince with narcotics "over the decades." The Purple Rain legend died a couple weeks ago. Sinead, 49, also accused Arsenio of drugging her at Eddie Murphy's mansion several years ago. The lawsuit was filed in Los Angeles on Thursday (May 5). Arsenio is seeking $5 million in damages.
"Desperate, attention seeker Sinead O'Connor has maliciously published outlandish defamatory lies about comedian Arsenio Hall, falsely accusing him of supplying illegal 'hard drugs' 'over the decades' to the recently deceased music artist, Prince, and of spiking her with drugs once years ago. Hall will not stand idly by while O'Connor attempts to get attention for herself by recklessly spreading malicious, vile lies that he engaged in egregious criminal conduct which falsely links Hall to Prince's death," the lawsuit says.
Arsenio Hall Supplied 'Long Time User' Prince With Drugs, Sinead O'Connor Claims https://t.co/HygvwJDmpr

— Naughty Gossip (@NaughtyNiceRob) May 2, 2016
Sinead first accused Arsenio of being a pusherman in a Facebook post on May 2 that has since been deleted. "Two words for the DEA investigating where prince got his drugs over the decades … Arsenio Hall. Anyone imagining prince was not a long time hard drug user is living in cloud cuckoo land," Sinead posted.
"Arsenio I've reported you to the Carver County Sheriff's office. Expect their call. They are aware you spiked me years ago at Eddie Murphy's house. You best get tidying your man cave," she added.
Arsenio denies the "heinous accusations."
He called O'Connor's claim "despicable, fabricated lies."
Share your thoughts below.