Tyreek Hill speaks on domestic abuse.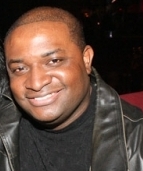 Mass Appeal Wire Reports
KANSAS CITY, Mo. — Embattled rookie Tyreek Hill donned a Kansas City Chiefs jersey for the first time on Saturday (May 7) and he spent a good portion of his day defending his privilege to wear it. Hill met with the press during the first day of Chiefs mini-camp. Hill, if you recall, was dismissed from Oklahoma State less than two years ago after he allegedly punched and choked his pregnant girlfriend — sending her to the hospital. Hill pleaded guilty to domestic violence in 2014. He's on probation until 2018.
When word got out that general manager John Dorsey drafted Hill in the 5th round of the NFL Draft, irate fans and media lit up the radio airwaves to vent disapproval. "I don't blame nobody but myself. It's my fault, it's my mistake," Hill said. "Can't nobody live my life but me, so I've just got to deal with it."
Upset by Chiefs drafting Tyreek Hill, 610 Radio hosts raise money for domestic violence shelter https://t.co/lmlSJF5ThV

— Vahe Gregorian (@vgregorian) May 3, 2016
Chiefs head coach Andy Reid dealt with a similar situation with Michael Vick in Philadelphia. He assured fans that there's nothing to worry about. Tyreek is on the straight and narrow now. "The young man's trying to do the right thing with this. He's seeing counselors," he said.
"He's trying to do the right things to better himself," Reid added. "A lot of guys don't try to right the wrong. I give the kid credit for doing that. He's really working hard at that. The counseling was a big part of it. That step is huge, to actually admit you are wrong. A lot of people won't do that. They just won't go there."
"I'm not much on the crystal ball [and] looking into the future," Reid continued. "We do enough homework where we feel he's headed in the right direction and deserves a second chance."
When asked about fan reaction and the backlash he's received, Tyreek said he understands. "Those fans, they have a right to be mad at me because I did something wrong and I just let my emotions get the best of me and I shouldn't have did it," he explained. "They have every right to be mad. But you know what? I'm fixing it to come back and be a better man, a better citizen and let God do the rest."
Does Hill deserve a second chance?
Should fans and media cut him some slack?
Share your thoughts below.