Big things in store for NCIS this fall.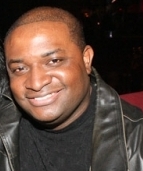 Mass Appeal Wire Reports
LOS ANGELES — The suave crimefighting duo of LL Cool J and Chris O'Donnell went out with a bang a few days ago in the season 7 finale of "NCIS: Los Angeles." But there's still no word from CBS officials on when the series will return to the schedule. We're thinking the new season will premiere sometime this fall but who knows. Hopefully, CBS execs will share their scheduling plans next week at their upfront presentation in New York where they're expected to reveal the first part of their 2016-2017 slate.
There's also no word on if season 8 will be the show's last. The good news is ratings are up, the NCIS flagship is locked in on CBS until season 15 and no version of the franchise has called it quits as of yet. So there's reason to believe the show will survive at least a couple more seasons, right?
Watch NCIS: Los Angeles Online: Season 7 Episode 23 @NCISLA_CBS #NCISLA https://t.co/B4vMpBYx4H

— NCIS LA TVF (@NCISLATVF) May 3, 2016
As for season 7? Agent Sam Hanna (LL Cool J) almost killed terrorist Tahir Khaled for taking his son Aiden hostage. Fortunately for Tahir, a cooler head prevailed — causing Hanna to drop his weapon before turning the criminal over to the authorities. Then there's the premarital dilemma of Marty and Kensi's engagement.
During a recent interview with TVguide.com, series executive producer Scott Gemmill expressed concern over having the lovebirds start a family by having kids. "That's a real conversation that has to be had, and possibly more than once," Gemmill said.
"It's tricky, because neither one of them wants to give up their career, and can you have two parents in life-and-death situations on a daily basis? Is that proper parenting, or is that negligence in some way?"
Did you enjoy season 7?
Are you ready for no. 8?
Share your thoughts below.