Transgender teen going through hell.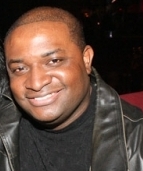 Blog King, Mass Appeal
LOS ANGELES — Trans teen Jazz Jennings wants you to know she's a girl damn it! Even though she was born a boy. In an emotional promo for season two of the unscripted TLC series "I Am Jazz," the 15-year-old reality TV star delivers an emotional address — claiming she's experiencing more struggles than ever since coming out transgender at the elementary age of 6. The GLAAD Media award-winning series shows Jazz's daily interaction with family and friends. She's hoping her plea doesn't fall upon deaf ears. "I am a girl," Jazz tells the camera.
"I'm also transgender, and I don't know what I'm going to face in the future."
#IAmJazz season 2 promo reveals trans teen's struggles: 'Hate is real' https://t.co/a9KCIBTAZa via @usweekly

— GLAAD (@glaad) May 11, 2016
Jazz plans to release her memoir, Being Jazz: My Life as a (Transgender) Teen, through Random House on June 15 despite the fact she's receiving disparaging messages at an alarming rate. "I want people to understand, the hate is real," Jazz said.
"I Am Jazz" returns Wednesday night, June 8, at 9 p.m. CST.
Watch the emotional promo below.