Deadly Trayvon gun sells at an auction.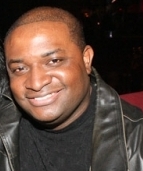 Mass Appeal Wire Reports
SANFORD, Fla. — Since he was acquitted in the fatal shooting of 17-year-old Trayvon Martin, George Zimmerman has made a sick habit of rubbing salt in the wound. First, he sold a Trayvon painting online for $30,000. Now the former neighborhood watch volunteer auctioned off the pistol he used to kill Trayvon in 2012. "I thought it's time to move past the firearm," Zimmerman, 32, told TV station WOFL. "And if I sell it and it sells, I move past it. Otherwise, it's going in a safe for my grandkids and never to be used or seen again." Huh? If it's never to be used again, why auction it off to someone else? Or worse, why consider leaving it for your grandkids?
Pistol George Zimmerman used in the fatal shooting of Trayvon Martin is going up for auction online. https://t.co/c1CYzYqJSa

— The Associated Press (@AP) May 12, 2016
Bidding for the 9mm Kel-Tech PF-9 pistol started at $5,000. The gun reportedly sold for more than $120,000 with a portion of the proceeds going towards law enforcement officers who were assaulted by members of the Black Lives Matter movement. 
When asked about people who were opposed to auctioning off the weapon, Zimmerman replied, "They're not going to be bidding on it, so I couldn't care less about them."
Is this a money grab by Zimmerman?
Are you disappointed it sold?
Share your thoughts below.