Death Row stars screwed in court.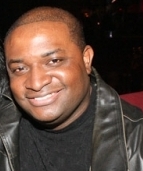 Mass Appeal Wire Reports
LOS ANGELES — It took forever. But Death Row's bankruptcy has been finalized and, according to legal documents, a few big name artists got screwed out of millions. Co-founder Dr. Dre, Snoop Dogg and the estates of deceased artists Nate Dogg and Tupac Shakur filed claims against the west coast record company seeking millions in owed remuneration. However, none of them will receive a dime. The only ones cashing in are the lawyers working the case and the estate of Tupac's mom, Afeni, which was awarded a measly $75,000.
Hip-Hop News: Death Row Rappers Screwed Out Of Millions In Bankruptcy Settlement https://t.co/Wc4WQ8t5YT

— Mixtape Distribution (@MixtapeDistro) May 14, 2016
Here's the breakdown: Snoop got hosed out of $2 million. Dre took a loss of $8 million. Nate got ganked out of $5 million. And Tupac got screwed out of $900,000. Co-founder Suge Knight told the court he was owed a whopping $144 million. As for the lawyers? They got a grand total of $8.3 million.
Death Row was founded in 1991 by Suge, the D.O.C. and Dre.
At one point, the company raked in $100 million per year.
Share your thoughts below.