Viewers are lovin' Born This Way #2.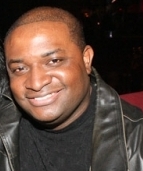 Mass Appeal Wire Reports
LOS ANGELES — Earlier this year, Arts and Entertainment officials made viewers happy by announcing the renewal of "Born This Way" which premieres this summer. In case you've been living under a rock, "Born This Way" is a reality TV show that chronicles the daily struggles of seven young people — Elena, Megan, Steven, Sean, Rachel, Cristina and John — who are living with Down syndrome.
It's widely considered the best reality TV show ever.
Emmy's to honor "Born This Way", TV show about people living with Down Syndrome https://t.co/G2up0xRXf2

— Special Needs Blog (@specialneedblog) May 1, 2016
The A&E docuseries is produced by the Bunim-Murray Productions company in partnership with Best Buddies International, a nonprofit 501 (c) organization that raises awareness and creates opportunities for people with intellectual and developmental disabilities.
Word on the street claims "Born This Way" was close to extinction until network officials received a moving response from an eager viewing audience that includes people living with disabilities, their families and friends, along with people who have no involvement with the congenital disorder.
"Born This Way" will be honored at this year's Emmys.
Are you excited about season two?
Share your thoughts below.