Drake takes Jimmy Fallon to the hoop.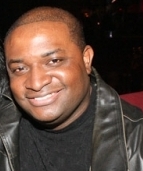 Mass Appeal Wire Reports
NEW YORK — He's got game. Drake, 29, delivered a slam dunk effort Thursday night while playing "Faceketball" with talk show host Jimmy Fallon during 'The Tonight Show.' Fallon is certainly no stranger to modifying the game. If you recall, he and Taylor Lautner once went to war in the boombox-heaving "Random Object Shootout." This time Fallon recruited Drake to compete in a few rounds of his "Faceketball" which requires both players to use their own foreheads as basketball hoops.
Drake Plays "Faceketball" With Jimmy Fallon! Can he Hoop??? pic.twitter.com/Xh8EEzHyaS

— HipHopVideoWorld (@HHVideoWorld) May 13, 2016
The victory, according to Fallon's rules, goes to the first person to score three baskets. The flimsy hoops, however, made the game more competitive than it should've been. For instance, Drake drilled his first shot but damn near knocked the hoop off Fallon's head with his second.
Meanwhile, Fallon registered his first basket on an emphatic slam. But he felt so bad about it, he told Drake to return the favor and the "Hotline Bling" rapper happily obliged.
Watch the game and share your thoughts.