Mike 'n Molly bid farewell on finale.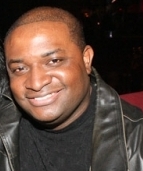 Mass Appeal Wire Reports
STUDIO CITY, Cali — Even though she remains thick 'n sexy, actress Melissa McCarthy lost too much damn weight. Now "Mike & Molly" is toast. The popular CBS sitcom that featured a morbidly obese couple sharing love wrapped up its sixth and final season Monday night (May 16) — and series co-star Billy Gardell promised that viewers will "laugh, have some happy tears and be happy with the finale." And, boy, was he right. Gardell, 46 — who plays Chicago police officer Mike Biggs opposite McCarthy's Molly Flynn — believes the show could've lasted at least a couple more years (had McCarthy not lost weight). Nevertheless, he remains grateful for the opportunity.
Review: 'Mike & Molly' Ends Six-Season Run With Two-Part Finale https://t.co/5hZnrrGuUt pic.twitter.com/tq3BlBscLb

— TheWrap (@TheWrap) May 16, 2016
"It's right up there with the best of sitcoms. And I'm so glad we made it to that rare fraternity of syndication, which I think we deserved," said Gardell. "I believe our work stands … and that 'Mike & Molly' is a sitcom that's timeless, has a little bit of heart and a little bit of funny."
"Honestly, I think it was cut short — I think the show could have gone another solid two years — but those aren't decisions I get to make," Gardell continued. "It changed my life financially, as an actor and as a standup. The gift of 'Mike & Molly' was that I went from playing 200-seat rooms to 2,000-seat theaters."
"I really can't whine about anything, to be honest," Gardell added.
CBS officials blamed the show's demise on McCarthy's weight loss.
Are you pissed to see Mike and Molly go?
Share your thoughts below.