Rougned Odor said he has no regrets.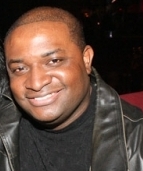 Mass Appeal Wire Reports
ARLINGTON, Texas — Roughly 24 hours after landing the punch heard around baseball, Texas Rangers second baseman Rougned Odor said he has no regrets for knocking the hell out of Toronto Blue Jays slugger Jose Bautista on Sunday. Odor, 22, claims he was merely protecting himself, albeit in Mike Tyson-esque fashion. "I can tell when someone is coming hard to second base, so I was just trying to protect myself," said Odor who landed a vicious right hook to Bautista's jaw, sparking a bench-clearing brawl.
Rougned Odor just landed the single best punch in baseball-fight history! https://t.co/YXdbsugw6f

— BreatheSport (@BreatheSport) May 15, 2016
When asked if he regretted what transpired, he said, "No." There's obviously a lot of bad blood between these two teams and everybody knows why. In game 5 of last year's ALDS between Toronto and Texas, Bautista unhurled a bat flip after crushing a three-run homer in the 7th inning.
It's probably safe to assume the Rangers didn't forget.
Eight players total were ejected from Sunday's game.
Odor received an 8-game suspension.
"It certainly wasn't pretty, and I hate seeing that stuff," said MLB chief baseball officer Joe Torre. Despite his actions, Odor said he respects Bautista because he "plays hard." Now it's time to move on. "I think it's over. It's in the past," Odor said through a translator.
Do you think it's over?
Share your thoughts below.