Sonshine and Broc staying very busy.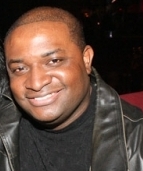 Mass Appeal Wire Reports
TORONTO — "Oh Canada!" In case you haven't been paying attention, there's some really cool things going on north of the border these days. Toronto native Drake, who's perched firmly atop the music charts, hosted Saturday Night Live this weekend. The Toronto Raptors are in the Eastern Conference Finals for the first time. The Toronto Blue Jays were on the cusp of playing in last year's World Series. And children's entertainers Sonshine & Broccoli are up for nomination in Thursday's People's Choice Awards.
#SonshineandBroccoli had such a Great time performing at #NBAALLSTARTO Kids Event!! pic.twitter.com/WtjKuqNNdR

— Sonshine & Broccoli (@S_Bmusic) February 14, 2016
"We are really, really honored to be nominated among really talented people," said Lisa Sonshine who has, along with her partner Brock Burford, entertained parents and children for over a decade. More shelf space is needed because accolades are beginning to pile up for the euphonious duet.
Sonshine & Broccoli, if you recall, performed during NBA All-Star Weekend in Toronto last year. The trailblazing pair will now turn their attention to an upcoming performance at the Fringe Festival in June, without question the largest theatre extravaganza in Toronto.
"Our background is music theater. So we're really really excited to go back to our roots," Lisa said.
"We want to show our fans a deeper look inside Sonshine and Broccoli."
For more on Canada's beloved children's musical duo, CLICK HERE!