Joe Jackson stuck under hospital care.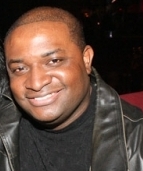 Mass Appeal Wire Reports
LOS ANGELES — Thoughts and prayers are with our good friend Joe Jackson who was admitted into a Los Angeles area hospital on Friday after becoming very ill during a routine checkup. Close sources told us the Jackson family patriarch was scheduled to undergo a few exams when he suddenly felt queasy. Rather than take any chances, Joe's doctor had him admitted into the hospital for a more thorough examination. He's been under medical supervision ever since. "It was very serious, but he is out of danger now," said a family insider. "We still have to keep a close watch on him."
Joe Jackson, 87, In Hospital With High Fever https://t.co/ocXsiFPYHA pic.twitter.com/N7rPw78K4r

— Gossip Cop (@GossipCop) May 19, 2016
Word on the street claims the 87-year-old talent manager is suffering from a very high fever and fatigue. His son Jermaine Jackson told TMZ everything's gonna be okay. "Listen, my father's very strong. He's up there telling jokes, and he's very strong. He's doing fine," Jermaine said.
"We're just making sure to hold on to him as long as we can."
"That's what's most important."
Joe has experienced several health setbacks in recent years. If you recall, he was rushed to a medical facility in Brazil last year and suffering a stroke and heart arrhythmia during his birthday celebration.
Joe has worked with Mass Appeal on numerous occasions in the past.
Do you believe Jermaine?
Will Joe be okay?
Share your thoughts below.