Miley Cyrus talks new gig on Fallon.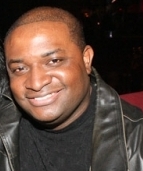 Mass Appeal Wire Reports
NEW YORK — If you're expecting drama between Miley Cyrus and Alicia Keys on the upcoming season of NBC's The Voice, don't hold your breath. The "Wrecking Ball" singer made a special appearance on 'The Tonight Show starring Jimmy Fallon' on Tuesday to promote her exciting new gig as a Voice coach and to show off her shiny engagement ring from Liam Hemsworth. "I think The Voice this year is going to be very fun because we got Alicia [Keys] and it's the first year there's two girls," the 23-year-old songstress told Fallon.
.@MileyCyrus and @aliciakeys both have very "mellow" outlooks on coaching @NBCTheVoice https://t.co/AdPb3Z1PVc pic.twitter.com/eRWPgDidcd

— Fallon Tonight (@FallonTonight) May 18, 2016
"We were together today and it's like a total love fest. Her and I are both extremely mellow. I think people, when they put girls on TV, they [think], 'This is how we're going to get the ratings up because there's going to be drama and there's going to be cat fights.' They're thinking that we're just going to bring kind of the dramatics to the show and we couldn't be more opposite."
Miley already predicts her team will win season No. 11 of The Voice.
Do you see her getting along with Alicia?
Share your thoughts below.