Zo Jamison needs kidney transplant.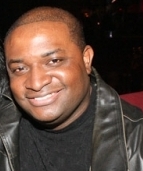 Mass Appeal Wire Reports
KANSAS CITY, Mo. — Former Kansas Jayhawk Alonzo Jamison needs a kidney and you have a chance to aid the cause in "slam dunk" fashion. On Saturday, June 4, at 5 PM, the "Hoops For Hope" foundation is sponsoring a charitable Celebrity Basketball Game at Avila University to raise funds and awareness for organ donation. Tickets are $5.00 for adults and $3.00 for kids ages 5 to 12. Children under the age of 5 will be admitted for free. Tickets must be purchased at the door. Former Kansas City Chiefs Marcus Collins, Derrick Alexander and Marcus Spears are expected to play.
The Harlem Globetrotters of years past will perform at halftime.
Kick return legend Dante Hall and a bunch of ex-Jayhawks and Kansas City Royals will also play.
Avila University is located at 11901 Wornall Rd, Kansas City, Mo., 64145. 
Jamison, who starred on KU's 1991 Final Four team, is suffering from Type 2 diabetes — an illness that has caused his kidneys to fail. He's currently in total renal failure which requires 10 hours of daily dialysis at a costly rate of $10,000 per week. 
"Went to the doctor and they told me I needed to be on dialysis like yesterday," said Jamison who gave up basketball last year after he started feeling bad. "It's been a whirlwind ever since, but I tell you what, it's been a 180-degree change. I feel a hell of a lot better [after starting dialysis] than I ever felt."
Former #kubball forward Alonzo Jamison needs kidney | From @GaryBedore https://t.co/bKDiP7qDPB pic.twitter.com/HZzScq8SL8

— KUsports.com (@KUsports) January 7, 2016
Jamison won't play in the celebrity game. But he's expected to coach against Clay Johnson's team of grizzled All-Stars. Johnson, if you recall, played with Magic Johnson and the Los Angeles Lakers in the early '80s. The celebrity game will also feature a silent auction of cool sports memorabilia.
The list of items include: an actual base with Alex Gordon's autograph, aerial shots (autographed by Wade Davis and Eric Hosmer) of the huge victory celebration at Union Station after the Kansas City Royals won the World Series, autographed footballs from Kansas City Chiefs legends in addition to autographed footballs from legendary Green Bay Packers Jan Stenerud, Lynn Dickey and Paul Coffman.
Jamison's wife, Colleen, doesn't share his blood type. But she was recently approved for kidney paired donation. "Maybe there's somebody else out there that can use my kidney and maybe they have a kidney that he can use and we can all go into the hospital together and all come out happy," she said.
For more on the celebrity hoops fundraiser, CLICK HERE!
You can also call 913.488.3917 or send an email to [email protected].
See you at the game on June 4th!