Jennifer Lopez has time for season #2.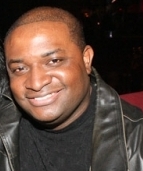 Mass Appeal Wire Reports
NEW YORK — Between balancing her music and acting gigs, Jennifer Lopez is busy as a beaver. But the "Ain't Your Mama" singer is finding time for more double-duty on season two of "Shades of Blue." Jennifer, 46, stars as crooked cop Harlee Santos, a single-mother NYPD officer who's forced to work as an informant for the FBI's anti-corruption task force. She is also the executive producer of the show (along with American Idol pal Ryan Seacrest). The late night crime drama has brought some viewers to NBC's long-troubled 10:00 p.m. Thursday time slot.
Watch your back. #ShadesofBlue pic.twitter.com/zQcCXntg3d

— Shades of Blue (@nbcshadesofblue) May 16, 2016
For that, Jennifer deserves the most credit. "We want to thank Jennifer, who is the hardest-working woman we know, for her incredible efforts as both the star and producer of this show, as well as our other amazing producers and cast for all their tireless work in creating one of the most compelling dramas on television today," said NBC entertainment president Jennifer Salke.
"We're so excited to find out where this story will lead and have them raise the stakes even higher in what we know will be a fantastic second season."
"Shades of Blue" season two premieres this September on NBC.
Share your thoughts below.