Danielle works two jobs with no sleep.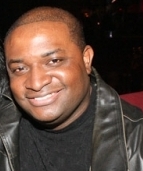 Mass Appeal Wire Reports
NEW YORK — "Mirror, Mirror on the wall…" Danielle Brooks got the close-up she was looking for while attending the 72nd Annual Theatre World Awards on Monday in New York.  A stout graduate of Julliard, Danielle is currently splitting time between two jobs. In addition to her role as Tasha "Taystee" Jefferson on the popular Netflix series "Orange Is The New Black," the 26-year-old actress also portrays Sofia in the hit Broadway musical "The Color Purple" for which she's received a Tony nomination.
Danielle Brooks in 'The Color Purple', Off Script: Impressing Oprah and Inspiring Women https://t.co/vaklHDK2pC

— Bianca Debora (@4everBianca_) May 17, 2016
Word on the street claims Danielle is only getting four hours of sleep. That's right. She works a grueling 4 a.m. to midnight schedule. After finding out she was nominated, Danielle immediately Facetimed Joaquina Kalukango, who was busy performing The Color Purple's title song on the Today show.
Joaquina and the rest of the cast responded with a congratulatory message shortly after. "I was crying so hard," said Danielle who shared a tearful snapshot with fans on Instagram. "They told me, 'You should not put that picture up!' But I keep it real so I didn't care."
Congrats Danielle!!!