NBA star shot dead over huge mistake.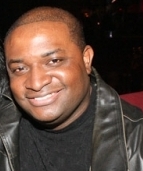 Mass Appeal Wire Reports
DALLAS — Fellas, the next time you find yourself livid at your lady, sober up, take a deep breath then count to three to prevent yourself from doing something fatally imbecilic. New Orleans Pelicans star Bryce Dejean-Jones was shot to death around 3:30 a.m. Saturday morning in Dallas after he mistakenly kicked in the front door to the wrong apartment. Dejean-Jones, who was in town to celebrate his daughter's first birthday, thought he was kicking in the door to his girlfriend's 4th floor apartment.
Commissioner Adam Silver released the following statement regarding the passing of Pelicans guard Bryce Dejean-Jones pic.twitter.com/AwP1EqPwd4

— NBA (@NBA) May 28, 2016
Instead, the 23-year-old baller invaded the privacy of a stranger on the 3rd floor who had no problem poppin' a cap in his ass. After suffering multiple gunshot wounds, Dejean-Jones stumbled into the breezeway where he eventually collapsed. He was later pronounced dead at an area hospital.
"There is no information that suggests the deceased Bryce Dejean-Jones knew the apartment resident, or was armed as he entered the apartment," said police spokesman DeMarquis Black.
Dejean-Jones had it all.
Youth, good looks and a multi-million dollar future.
Yet, he lost everything over a lapse in judgment.
Share your thoughts below.