Many celebs joined Indy's celebration.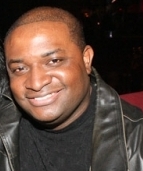 Mass Appeal Wire Reports
INDIANAPOLIS — Chris Pine and the sexy Budweiser ladies celebrated in style Friday night at the 2016 Maxim Party at the Indy 500 in downtown Indianapolis, an event reminiscent of the Super Bowl party held in Indianapolis in 2012. The sweet soiree, which drew hundreds, was produced by Karma International Productions in celebration of the 100th running of the Indy 500. The red carpet ceremony featured living art, model showcases and strolling performers.
Race day! Chillin with @dariofranchitti #Indy500 pic.twitter.com/Sgr8cLBDkN

— ICE T (@FINALLEVEL) May 29, 2016
Also in attendance were Flo-Rida, Tiesto, David Letterman and Indianapolis Colts quarterback Andrew Luck. On Sunday afternoon, Chris was spotted in the audience at the Motor Speedway. He wasn't the only celeb donning earplugs at the noisy competition. Ice-T and his wife Coco Austin were at the race.
Actress Florence Henderson from "The Brady Bunch" was there too.
VIP tables at the Maxim Party sold out at a rate of $11,500 apiece.
General admission was $500.