Russell and Ciara straight kickin' it.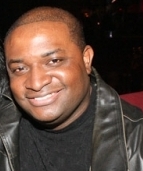 Mass Appeal Wire Reports
SEATTLE — "Welcome to my house!" Seattle Seahawks quarterback Russell Wilson and his fiancée, Ciara, enjoyed a little fun under the sun while watching the hometown Seattle Mariners face off against the San Diego Padres on Memorial Day. The happy couple shared a few laughs in the stands while donning matching camouflage baseball caps. Roughly 24 hours earlier, the lovebirds spent time with Ciara's 2-year-old son, Future Jr., on a beach in Cabo. The presumptive family of three went swimming, ate some ice cream then called it the day.
Russell Wilson and Ciara spending their Memorial Day at the ballpark. (via @MLB) pic.twitter.com/LGGkDPhppB

— Baseball Tonight (@BBTN) May 30, 2016
After dating for a year, Russell and Ciara announced their engagement in March 2016. The "1, 2 Step" singer is the former girlfriend of rapper Future, the father of her son. Since breaking up in 2014, Ciara and Future have been at each other's throats over a big difference of opinion in parenting styles.
Future is not a fan of Russell spending so much time with his son.
Does he have a legit beef?
Is Ciara a good mom?
Share your thoughts below.