Teacher is knocked up by her student.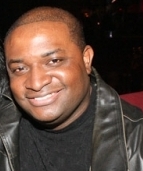 Mass Appeal Wire Reports
HOUSTON — Wanna learn how to get an "A" without doing any homework? A Texas middle school teacher turned herself in after she allegedly became pregnant after having sex with her 13-year-old student. Alexandria Vera, 24, faces a felony charge of continuous sexual abuse of a child. Vera, who taught eighth grade English at Stovall Middle School in Houston, began flirting with the student during summer school last year. They eventually exchanged phone numbers and went out on a date. That's when Vera drove over to the student's residence to pick him up.
They reportedly cruised around town and kissed.
Roughly 24 hours later, Vera showed up at the student's house while his parents were away and they started having sex. Here's where things get even more complicated. Vera told police she was introduced to the boy's parents as his girlfriend and that they were very "accepting of their relationship."
Alexandria Vera Facebook Pictures: Houston Teacher Accused Of Getting Pregnant By Her 13-Year-Old Student Used… https://t.co/5LHrBEq0jx

— Inquisitr News (@theinquisitr) June 1, 2016
The parents even allowed the student to spend the night at Vera's house as long as she drove him back home in the morning to get ready for school. Vera also told police she had sex with the student "on almost a daily basis at her home."
After she got pregnant, Vera told the boy's parents and they were reportedly "supportive and excited" about the baby. But she ended up getting an abortion after Child Protective Services showed up at the school to question her about the relationship.
Should Vera receive jail time?
Are the parents wrong for approving the relationship?
Does the student deserve extra credit?
Share your thoughts below.