Ali's best fight outside the ring.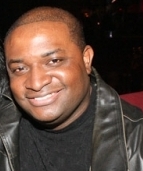 Mass Appeal Wire Reports
PHOENIX — Born Cassius Clay, Muhammad Ali was widely considered "the greatest" fighter in boxing history. But his longstanding battle outside the ring was without question more awe-inspiring. After a 32-year fight with Parkinson's disease, the three-time Heavyweight champ suffered a heavenly TKO on Friday (June 3). He died at the age of 74. Bob Gunnell, a family spokesperson, told media Ali passed away at a Phoenix-area hospital where he spent the past few days receiving treatment for respiratory complications.
"The Ali family would like to thank everyone for their thoughts, prayers, and support and asks for privacy at this time," Gunnell said in a statement. Nobody saw this coming. Just a few days ago, Ali was graded in "fair condition" and he was expected to endure a very "brief" stay at the medical facility.
Pallbearers, including Mike Tyson, Will Smith and Lennox Lewis, carry Muhammad Ali's casket ahead of funeral in KY. pic.twitter.com/qqUt13tkCg

— 30 Second Fights (@ThirtySecFights) June 12, 2016
The self-proclaimed "King of the World" was originally diagnosed with Parkinson's disease in 1984, three years after retirement. Ali's daughter, Laila Ali, was absolutely stupefied by her daddy's strength and resilience in the midst of his declining health.
"He's such a fighter, still, when at times he seems weak and not able to handle it, he comes through stronger than ever, " Laila told People Magazine last Spring.
"He's still fighting regardless and I love my dad for that."
Muhammad Ali (1942-2016) is officially retired.
Rest in Peace.