The Rock and Kevin Hart invade Madrid.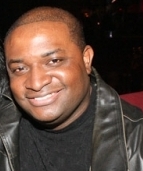 Mass Appeal Wire Reports
MADRID — How's this for double trouble? Dwayne "The Rock" Johnson and Kevin Hart put on a lively display for photographers at the Spanish photo call for their new crimefighting comedy "Central Intelligence" in Madrid on Tuesday. Johnson, 44, towered above the diminutive Hart, 36, as the juxtaposed duo posed for promotional pics in front of a huge bus that had the former professional wrestler plastered across the side as he held on to a gun. They also took pics in front of a little taxi cab that had Hart posing in a similar position with a pistol.
Dwayne Johnson and Kevin Hart promote new film Central Intelligence in London https://t.co/xElqWeq7Zk

— Kevin Hart News (@KevinHartNews) June 6, 2016
So what's the story behind the choice in vehicles? Hart offered this explanation via Instagram: "Our means of transportation today in the UK…. I choose the Taxi because I'm small & @therock choose the bus because he's big!!! Yup it was that simple…. #centralintelligence #hittingtheatersjune17th."
"Central Intelligence" hits theaters June 17.
In the film, Johnson plays chiseled CIA spy Bob Stone.
Hart stars as his goofy sidekick Calvin Joyner.
Share your thoughts below.