Carrie Underwood loves short hairdo.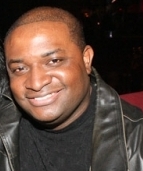 Mass Appeal Wire Reports
NASHVILLE — With a kick ass career and a 15-month-old son waiting at home, Carrie Underwood couldn't care less about the length of her hair. She simply has much bigger fish to fry. The "Church Bells" singer shocked a national television audience Sunday night when she unleashed her new short hairdo on the red carpet of the 2016 CMT Music Awards. Carrie, however, gave a damn good explanation for the mom move. "I needed my life to be a little more simple," she explained. "It was taking too long to do things that shouldn't take long. It keeps getting shorter!"
"I wash my hair every day and I know that's not great for it, but I work out and I sweat a lot so I need to, and I'm on stage and I sweat even more," she added. "I could spend half an hour to blow it dry and have it be super long, or I could spend that time playing with my son, and I'd much rather do the latter."
Congratulations, @carrieunderwood for performance of the year! You rock ? #CMTawards pic.twitter.com/TxTI7TPbyN

— People Magazine (@people) June 9, 2016
The blonde country queen, winner of two awards at the big event, was still hotter than fish grease in her designer floor-length floral Mikael D gown. She ended up taking home trophies for 'Performance of the Year' and 'Female Video of the Year' — both for her hit single "Smoke Break." 
Racking up accolades is nothing new to Carrie. She already owns the record for most 'Video of the Year' victories with six. She's also earned 16 trophies, more than any artist in CMT Awards history.
Do you like Carrie's hair short?
Should she grow it back out?
Watch her performance. Share your thoughts.