Gosselaar playing games with Snoop.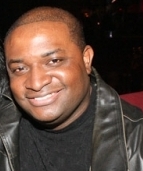 Mass Appeal Wire Reports
SAN DIEGO — Veteran thespian Mark-Paul Gosselaar, best known for his television role as Zack Morris in the 90s teen comedy "Saved By The Bell," hooked up with Snoop Dogg before tossing out the ceremonial first pitch at Wednesday's San Diego Padres vs. Atlanta Braves baseball game. Speaking of pitch, Gosselaar is feelin' awfully good these days. That's because the 42-year-old actor is set to star opposite Kylie Bunbury in Fox's upcoming baseball drama series "Pitch."
Fox's '#Pitch' Joins ATX Festival Lineup (Exclusive): Stars Kylie Bunbury and Mark-Paul Gosselaar will join… https://t.co/pFUNthpE0L

— Beth Mercado (@BethMercado4720) May 26, 2016
Directed by Paris Barclay, "Pitch" tells the incredible story of Ginny (Bunbury) — a young black pitcher who defies unbelievable odds by becoming the first woman to play in the Major Leagues. Gosselaar will portray Ginny's teammate, Mike Lawson, an attractive, self-assured future Hall of Fame catcher.
A suave ladies' man off the field and a bonafide leader on it, Mike is skeptical of Ginny at first. But, over time, they end up bringing new meaning to the term, "team chemistry."
Watch the trailer. Share your thoughts.