Former 'Voice' star killed in Orlando.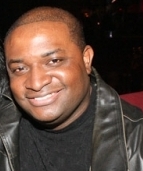 Mass Appeal Wire Reports
ORLANDO — Christina Grimmie, a singer who competed on season six of "The Voice," died Friday night (June 10) after Kevin James Loibl, 27, of St. Petersburg, Florida, shot her following her performance in Orlando. Christina was signing autographs when Loibl (armed with two guns) walked up to her and discharged his weapons. Christina's brother alertly tackled Loibl who then shot himself dead. Christina, 22, was transported to the Orlando Regional Medical Center where she was pronounced dead.
ICYMI: Christina Grimmie's gunman was identified as 27-year-old Kevin James Loibl https://t.co/nUUBVs7GVJ pic.twitter.com/IhPNtdzft8

— People Magazine (@people) June 11, 2016
"This should have been something that was fun and exciting," Orlando Sgt. Wanda Miglio said in a news conference, "and for something like this to happen is just a tragedy." The police credited Christina's brother for being a hero. Had it not been for him, more people could've died.
"Very heroic actions by Marcus Grimmie to jump in and it definitely could have prevented further loss of life," said Orlando Police Chief John Mina. After being discovered on YouTube, Christina achieved stardom with a solid third place finish on "The Voice" in 2014.
She was working on a new album for Island Records.