Trump rips Obama over gay shooting.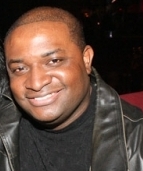 Mass Appeal Wire Reports
ORLANDO — Rather than offer his condolences to the families of murder victims at a gay nightclub in Orlando, presumptive Republican presidential nominee Donald Trump chose to underscore his campaign's controversial dispatch as it relates to Islamist terrorism. "When will this stop?" Trump wrote on Twitter. "When will we get tough, smart & vigilant?" Armed with an AR-15, security guard Omar Mateen opened fire inside the 'Pulse' early Sunday morning (June 12).
Omar Mateen and the danger of the lone-wolf terrorist: https://t.co/ZdX119SpFY pic.twitter.com/RllGsOBUVl

— Slate (@Slate) June 13, 2016
Witnesses said Mateen unloaded dozens of rounds on the helpless crowd, killing 50 and leaving at least 53 more critically-wounded in the deadliest mass shooting in modern U.S. history. After a 3-hour siege, Mateen was killed in a shootout with law enforcement officials.
"There's blood everywhere," said Orlando Mayor Buddy Dyer.
Mateen, 29, is an American citizen born to Afghan parents. He reportedly pledged allegiance to the Islamic State during a 911 call prior to the massacre. FBI agents placed Mateen on a terrorist watch list back in 2013. He was questioned 3 times but eventually removed from the list.
"Appreciate the congrats for being right on radical Islamic terrorism, I don't want congrats, I want toughness & vigilance," Trump wrote. "Is President Obama going to finally mention the words radical Islamic terrorism? If he doesn't he should immediately resign in disgrace!"
Do you agree with Trump?
Is it fair to blame Muslims?
Share your thoughts below.