Netflix's prison series is back.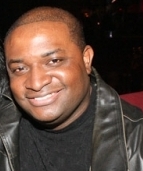 Mass Appeal Wire Reports
SEATTLE — Orange Is the New Black's Jackie Cruz was straight stylin' during an appearance on Amazon's Style Code Live. The 29-year-old actress stopped by to discuss season four of Netflix's raunchy prison series with Live co-host Frankie Grande. The showed premiered Friday, June 17th. But will this be the finale? Absolutely not. Netflix officials have already announced the renewal of the series for the next three seasons following the fourth. So you can plan on watching a fifth, sixth and seventh season (barring a disastrous decline in ratings).
Have you binged all of #OITNB season 4 yet? Our review: https://t.co/y673yh4bfS

— Variety (@Variety) June 19, 2016
Also, Netflix officials haven't ruled out an extension beyond season 7. Written by Lauren Morelli, 'Orange Is the New Black' tells the story of Piper Chapman — a woman in her thirties who's sentenced to 15 months in Litchfield Penitentiary after getting convicted for a decade-old crime of conveying cash to her drug-dealing girlfriend.
"I think [Season 4] is going to be one of the most talked about seasons," said actress Selenis Leyva, who plays Gloria Mendoza on the show. "There's a lot more conflict, there's division amongst the groups more than ever. This is the season of the rise of the Latinas and there's a lot of conflict within that."
'Orange Is the New Black' is currently streaming on Netflix.
Share your thoughts below.